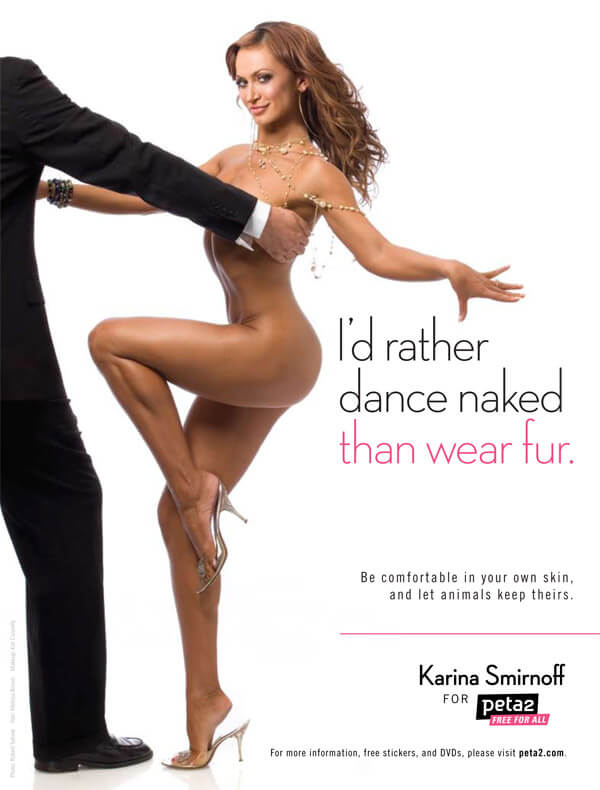 Dancing with the Stars
'
Karina Smirnoff
is the latest celebrity to star in PETA's anti-fur campaign.
A reformed fur-wearer, the 31-year-old dancer says she stopped wearing fur after learning about what happens to animals who are killed for their skins.
"I did wear fur, especially when I was little. But there are ways of being warm and being fashionable without being cruel," she told PETA.
"You have a choice as an individual, you have a choice in the press, in the world, whether to make a statement that you do support killing animals or make a statement when you don't. And you can still be as chic as you can possibly want to be."
What do you think of the campaign image?