Sorry for the lack of posts, but I've been busying preparing for the dreaded "back to school," as well as trying to soak up the rest of the summer as much as possible.
The final weekend was really enjoyable, filled with visits from family friends, a relaxing trip to the beach, and dinner out with friends.
I hardly felt prepared to go to school this morning (I didn't even buy any new notebooks or anything...), but the one thing I
did
prepare for was my wardrobe! However, with the warm weather, it hardly felt appropriate to start wearing fall clothing.
Even though I am excited to showcase my coveted items, I'd rather prolong wearing lightweight clothing as much as possible!
Here are my Top 10 Items for this fall:
1.
American Apparel
gray raglan
,
$33
.
Possibly one of the most perfect-fitting sweaters out there. It's lightweight, falls perfectly on your body, and goes with anything. If you're in the mood to wear something fancy, but feel a little self-conscious doing so, just throw on this sweater, as it can make even the most outrageous items seem a little bit more casual.
2. Cocktail rings/flashy jewelery:
Aldo, $15
This faux pearl and crystal ring will do nicely for the time-being to match my Tiffany's pearls...until I get a Tiffany's ring of course ;).
3. Navy schoolboy blazer, 4. Cigarette pants, 5. Patent leather Mary Janes,
All Joe Fresh, see prices below
.
I normally hate copying an entire look from a catalogue, but as soon as I saw this photo from Joe Fresh, I was hooked. However, after trying on the items in store, I realized the
look
was better than the actual thing.
I've been wanting a schoolboy blazer for a while, and contemplated buying one from the boys' section in H&M, but it wasn't the right blue. This one at Joe Fresh is wool, and didn't fit quite as nicely as I'd hoped, but I have yet to find another blazer, so this photo will have to suffice.
Cigarette pants always remind me of Audrey Hepburn, and anything Audrey Hepburn goes in my books. I tried the pair above at Joe Fresh, and the cut looked awful on me. It could be due to the fact that I'm somewhat vertically challenged, but who knows. A pair of cigarette pants would be nice to own though, and would be a nice, dressier contrast to leggings or skinny jeans.
The one item in that photo that fit just as nicely as it looks were the patent-leather Mary Janes. They are the most comfortable pair of heels I have ever worn (and trust me...I've worn my fair share of stilettos). I can actually run around in these heels, which is exciting in that I can wear heels to school for once! The colour is gorgeous, and the gold buckle on the side tops it all off. It's hard to tell from this photo, but definitely check it out next time you're at the Superstore.
6. Gloves,
Image via louloumagazine.com
Leather, wool, ruffled...black, white, grey...anything goes! Add a little bit of chic to your outfit, as well as keeping your hands a little bit more sanitary on the subway with these.
7. Black motorcycle jacket,
Line $499
Add a little bad-ass, biker chick look to your wardrobe. If its real leather, it'll keep you warm too!
8. Riding boots,
Coach Winslow Boot, $398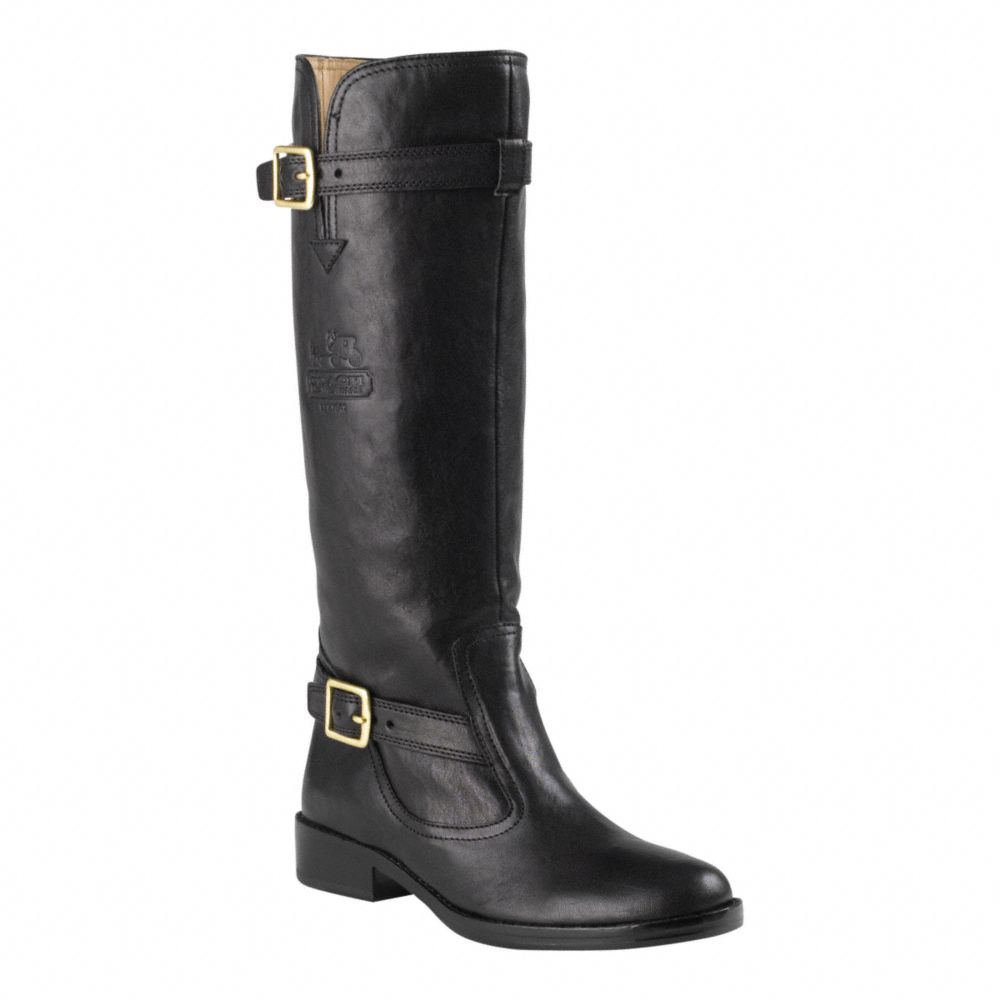 Last fall, I really wanted a pair of slouchy boots. I never got them, and vowed that I would this year. However, after seeing this pair at Coach, my feelings instantly changed. Now, if only I could afford the hefty price tag!
9. A beret,
Coach Solid Zoe Beret, $138
.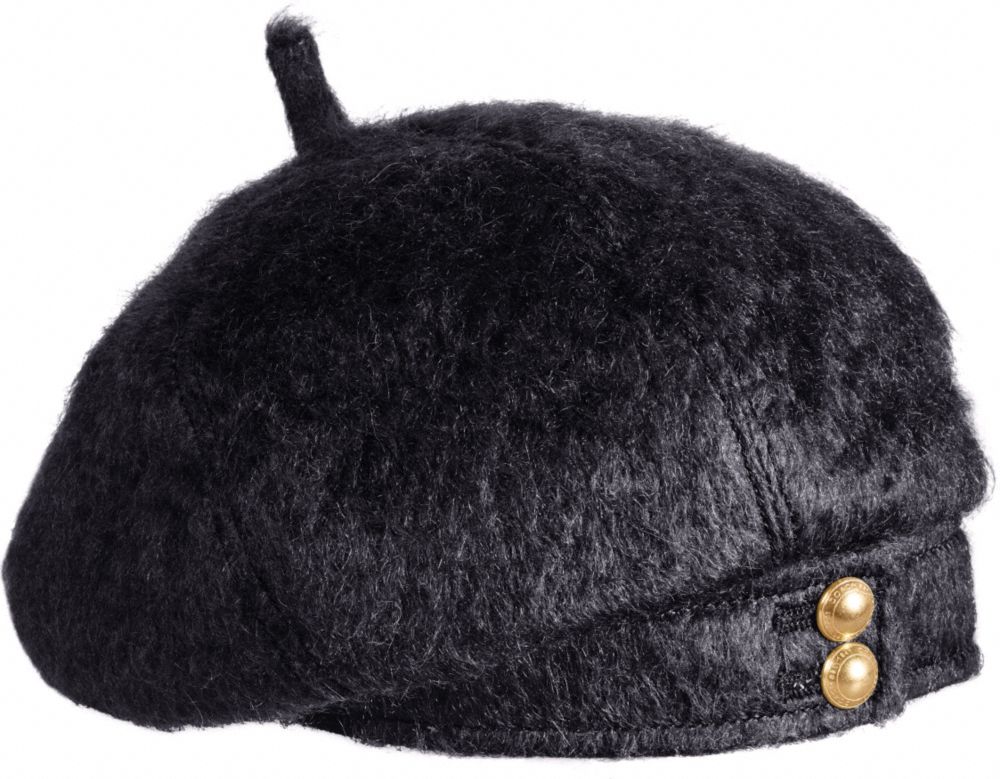 French women are always impeccably dressed. A beret is a great way to channel your inner Parisienne.
10. The dhoti/harem/MC Hammer pant
As previously
blogged
, the dhoti pant was one of the trends I was most anxious to try this fall. After searching far and wide for the right pair, I finally found a pair of plain black ones at Zara. My mother still wasn't satisfied with the fit, but I bought it out of impulse. The tricky part was finding what to wear with it. Expect photos to come soon of this adventure!
What are your must-haves this fall?